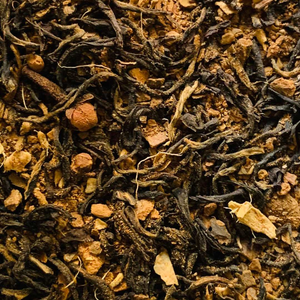 Grand River Tea
Pumpkin Spice Premium Black Tea-45G
Regular price
$8.00
$0.00
Ahhh, your all-time favourite pumpkin spice blend has returned! And it's no ordinary tea - we've blended the finest Kenyan black tea and mixed in a luxurious autumn spice blend of cinnamon, cloves, ginger and nutmeg. This hug-in-a-mug is smooth, malty, and totally free of artificial additives. Enjoy it plain as is, or try making a latte with Grosche's Milk Frother!
Shake your bag to make sure you get all those lovely spices in each and every cup.
Artisanal Grand River Tea private blend.
Contains caffeine   Vegan  Gluten Free
Premium Ingredients: Kenyan Black Tea (Two Leaves and a bud), Cinnamon, Ginger, Cloves and Nutmeg
Brew 3-4 Minutes 1 tsp 205 deg F
---
More from this collection